🔥🔥 HOT NEW RELEASE 🔥🔥
Heartbreak Me, Book One in the Heartbreak Duet, by T.L. Smith is LIVE! Heartbreak never felt this good…
One-click today!
BLURB
He kidnapped me.
That was how I met Atlas Hyde.
A man known by many names and admired by all.
But most didn't know he was ruthless, conniving, and always got what he wanted.
No matter the cost.
I was a good girl.
Never in trouble with the law.
Never took drugs.
Always did precisely what was expected of me.
Even with his hand around my throat and words that cut sharper than knives, I couldn't help but wonder what happened to this beautiful man to make him that way.
That wonder disappeared when he threatened to kill my sister if I didn't follow his dark demands.
The good girl I once knew had now been buried alive beneath this game of hatred and lust.
And I had a feeling Atlas Hyde never lost.
Cover photo by Michelle – Lancaster
from Lanefotograf
Cover designer by Tash Drake from Outlined with Love Designs
Cover Model: Chase Cassells
PURCHASE LINKS
Apple ➜ https://apple.co/3b5txAJ
Kobo ➜ https://bit.ly/2VXLY6i
B&N ➜ https://bit.ly/2WvahaJ
Amazon ➜ https://amzn.to/3bA1Dgv
Amazon AUS ➜ https://amzn.to/3bJkBBL
Amazon UK ➜ https://amzn.to/3fT3YXt
Amazon CAN ➜ https://amzn.to/365e4jn
Google ➜ https://bit.ly/3eeQZNM
Tanya Rae's rating: 5 of 5 stars
Heartbreak Me is the first book in the Heartbreak Duet and is Atlas Hyde and Theodora Fitzgerald's story. Theodora is kidnapped by Atlas and according to Atlas, Theodora is now responsible for paying back her half sisters (Lucy) debt. Lucy had stolen over a million dollars from him.
TL Smith has written another dark and twisted story with twists that keep on coming! And the OMG ending! How could you leave us like that TL Smith? Fortunately it shouldn't be too long of a wait for Heartbreak You comes out. Looks like there's a preorder for August 25th. I will be anxiously waiting for it to come out!
Bettina A's review: 5 stars
This is my first book by this author and it will most definitely not be my last. I read this book in one day. I could not put it down. I loved how the female character (Theadora) had a backbone. Although at times I wondered where it went but all in all she wasn't a push over. Atlas is a complete a** because of how hot and cold he is to Theadora. Just when I think things are good, bam, he changes his act. Sigh. I did not expect that ending and for that I gave this book a 5 star instead of 4. It's hard to find a book that catches you off guard. I highly recommend this book. I am looking forward to the second book and I can't wait to see how things play out between Theadora and Atlas.
Lita T's review: 4 Stars
Heartbreak Me( Heartbreak Duet #1) by T.L. Smith. Theadora has been taken. Once again her younger half sister is in trouble. Theadora now has to pay back an unknown debt to Atlas. Atlas has the looks of a model but is a ruthless owner of a casino among other things. When he took Theadora it was to just to hurt her but one look at her made him change his mind. This was a strange story with a twist so surprising that I wanted to throw my kindle through a window. Reading this book was like solving several puzzles at one time. What had Theadora's sister done? Why did Theadora go along with Atlas request and most importantly What was Atlas real plan? When other players get into the game the story turns from interesting to deadly. Once the pieces fell into place I was left with more questions. So looking forward to the next book to see how this game ends and if there will be any winners. 4 stars for me.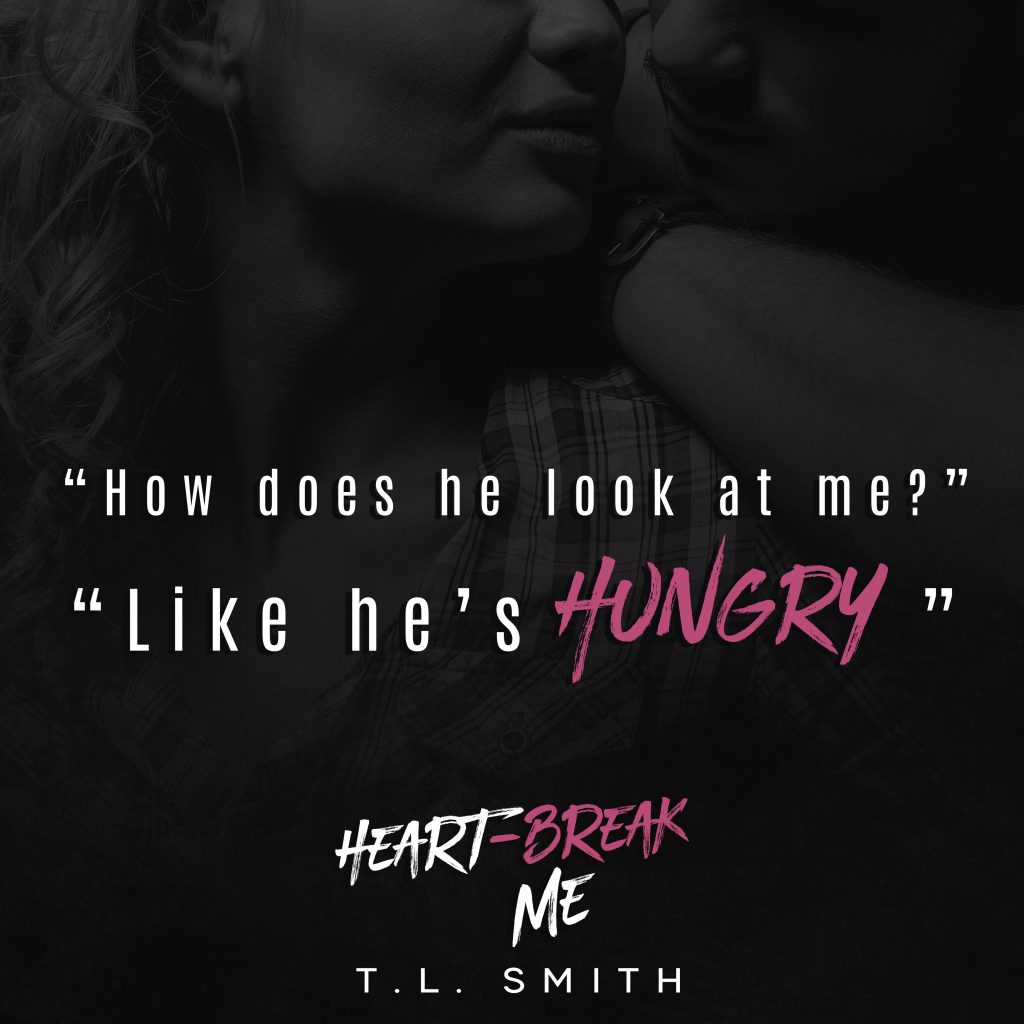 ABOUT THE AUTHOR
USA Today Best Selling Author T.L. Smith loves to write her characters with flaws so beautiful and dark you can't turn away. Her books have been translated into several languages. If you don't catch up with her in her home state of Queensland, Australia you can usually find her travelling the world, either sitting on a beach in Bali or exploring Alcatraz in San Francisco or walking the streets of New York.
AUTHOR LINKS
FB Page – http://bit.ly/2jcw1J3
Instagram – http://bit.ly/2Bk4qgr
BookBub – http://bit.ly/2AkHdJp
Reader Group – http://bit.ly/2zHDe6N
Amazon – http://amzn.to/2kLyKtm
Newsletter sign up – http://www.tlsmithauthor.com/newsletter/
Text TLSmith to 312-728-8217 (US only for new releases of mine)