🖤 ℍ𝕠𝕥 ℕ𝕖𝕨 ℝ𝕖𝕝𝕖𝕒𝕤𝕖 🖤
𝗟𝗼𝗰𝗸𝗲𝗱 𝗛𝗲𝗮𝗿𝘁𝘀, 𝗕𝗼𝗼𝗸 𝟮 𝗶𝗻 𝘁𝗵𝗲 𝗖𝗵𝗮𝗶𝗻𝗲𝗱 𝗛𝗲𝗮𝗿𝘁𝘀 𝗗𝘂𝗲𝘁 𝗳𝗿𝗼𝗺 𝗨𝗦𝗔 𝗧𝗼𝗱𝗮𝘆 𝗯𝗲𝘀𝘁𝘀𝗲𝗹𝗹𝗶𝗻𝗴 𝗮𝘂𝘁𝗵𝗼𝗿 𝗧.𝗟. 𝗦𝗺𝗶𝘁𝗵 𝗶𝘀 𝗟𝗜𝗩𝗘!! 𝗗𝗼𝗻'𝘁 𝗺𝗶𝘀𝘀 𝘁𝗵𝗲 𝗲𝗽𝗶𝗰 𝗰𝗼𝗻𝗰𝗹𝘂𝘀𝗶𝗼𝗻 𝘁𝗼 𝗦𝗮𝗶𝗹𝗼𝗿 𝗮𝗻𝗱 𝗞𝗲𝗶𝗿'𝘀 𝘀𝘁𝗼𝗿𝘆!
𝗗𝘂𝗲𝘁 𝗻𝗼𝘄 𝗰𝗼𝗺𝗽𝗹𝗲𝘁𝗲!
#𝟭-𝗰𝗹𝗶𝗰𝗸 𝘁𝗼𝗱𝗮𝘆!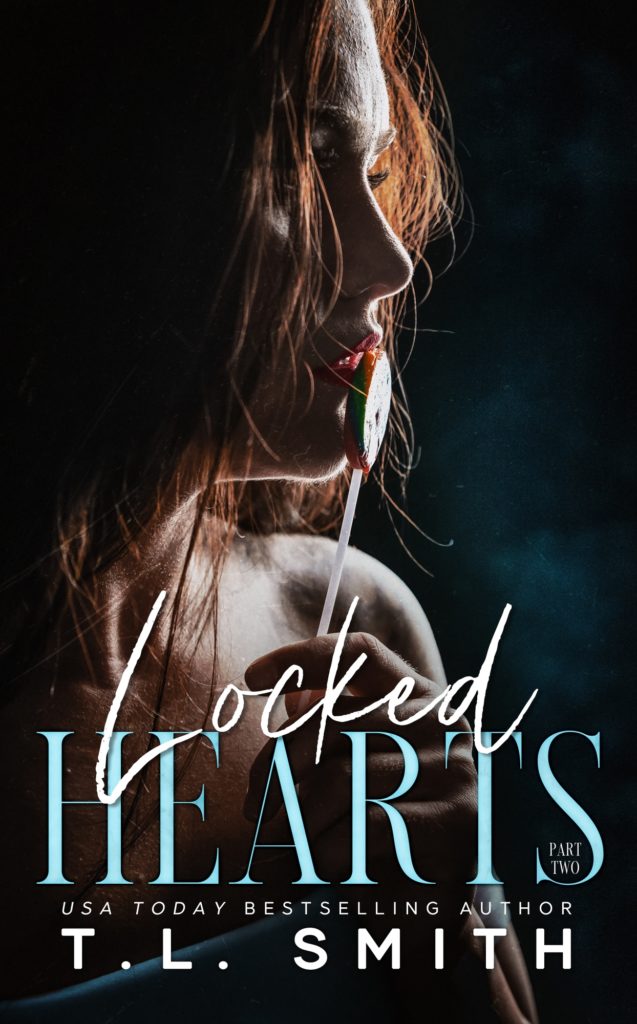 BOOK BLURB

 

When the king of the underworld wants you.

You have no place to run.

No matter how hard you try, no matter where you go.

He will find you.

It's just a matter of, do you want him to find you.

Or do you want to run.

Add to your Goodreads TBR ➜ https://bit.ly/LH-GR

 

PURCHASE LINKS:Apple ➜ https://apple.co/3CH6uuD

Kobo ➜https://bit.ly/3ApJQpL

B&N ➜ https://bit.ly/3zoNte4

Amazon ➜ https://amzn.to/2XtbmUD

Amazon Aus ➜ https://amzn.to/2VUGb4h

Amazon UK ➜ https://amzn.to/3AwfhPm
Bettina's Book Review: 4.5 Stars
Locked Heart
By T. L. Smith
️
️
️
️
Locked Heart continued where Chained Hands left off. Sailor left without telling Keir her secret, butjj no it was only a meter of time before he found out. Sailor was back in Keir's world even when she tried so hard to stay out of it. Keir knew Sailor was his kryptonite and he had a contract to uphold but he couldn't stay away long. All he could think about is her. Can Keir keep Sailor when the powers that be already decided who his fiancé is? Will Sailor walk away from the man who makes her feel more than her deceased husband did?
I am loving more and more of TL Smith's books! I finished this in one day! I did not want to stop reading. Mind you I had to work a 12 hour shift but who cares about that right. Omg! I love love love Sailor and Keir. Their attraction and chemistry is still hot. I enjoyed that Sailor won't bend in certain areas and that she's not a pushover. I also enjoyed that Keir knew what Sailor meant to him and didn't try to deny it or hide it, he just accept it for what it was and kept trying to get his way. Honestly, I don't want their story to end. I will say the backstabbing in the end was disappointing. I felt bad about that situation. Keir's mom is GANGTA!!! Lol!!! (You'll understand when you get to that part..) I definitely recommend this series to people. Read about Sailor and Keir and fall in love with them!!
Locked Hearts by T.L. Smith
My rating: 4 of 5 stars

Locked Hearts is the second and final book in the Chained Hearts Duet. Keir and Sailor's story continues. I couldn't wait to start reading Locked Hearts due to the cliffhanger that TL Smith left book one, Chained Hearts on. This book picks up where Chained Hearts left off.

Sailor has run to her hometown and of course Keir finds her. I do love his nickname for her, "lollipop". Keir is to marry someone he doesn't even like and since Sailor has found that out she doesn't want anything to do with Keir. Except their attraction to each other sure does get in the way. In a good way if you ask me!

He can't or rather he won't leave her alone. She just wants him to go away. But does she, does she really….. I think not!

It goes without saying but this was another great book to read.

I always look forward to TL Smith's next endeavor and it looks like she is going into the fantasy/paranormal realm. I for one can't wait to read her next book, Unlikely Queen.



Lita's Book Review: 4 Stars
Locked Hearts (Chained Hearts Duet #2) by T.L Smith picks up with Sailor trying to live her live back at her hometown anticipating the arrival of her baby. Coming home from work she finds Keir waiting for her. When she goes into labor he is there for the birth. Once again the cycle begins as she agrees to move back to her apartment. Nothing has changed in Keir's life. He is still expected to marry eventhough he doesn't love her. Keir is still battling with his feelings for Sailor. Joey is still leery of how Sailor makes Keir feel. Sailor tries to keep things as co parents but her attraction to Keir is stronger than ever especially when she see how he interacts with his daughter. There were twist and turns that I didn't see coming.  Looking forward to more stories with these characters. Definitely interesting. Nice ending to this duet. 4 star read for me.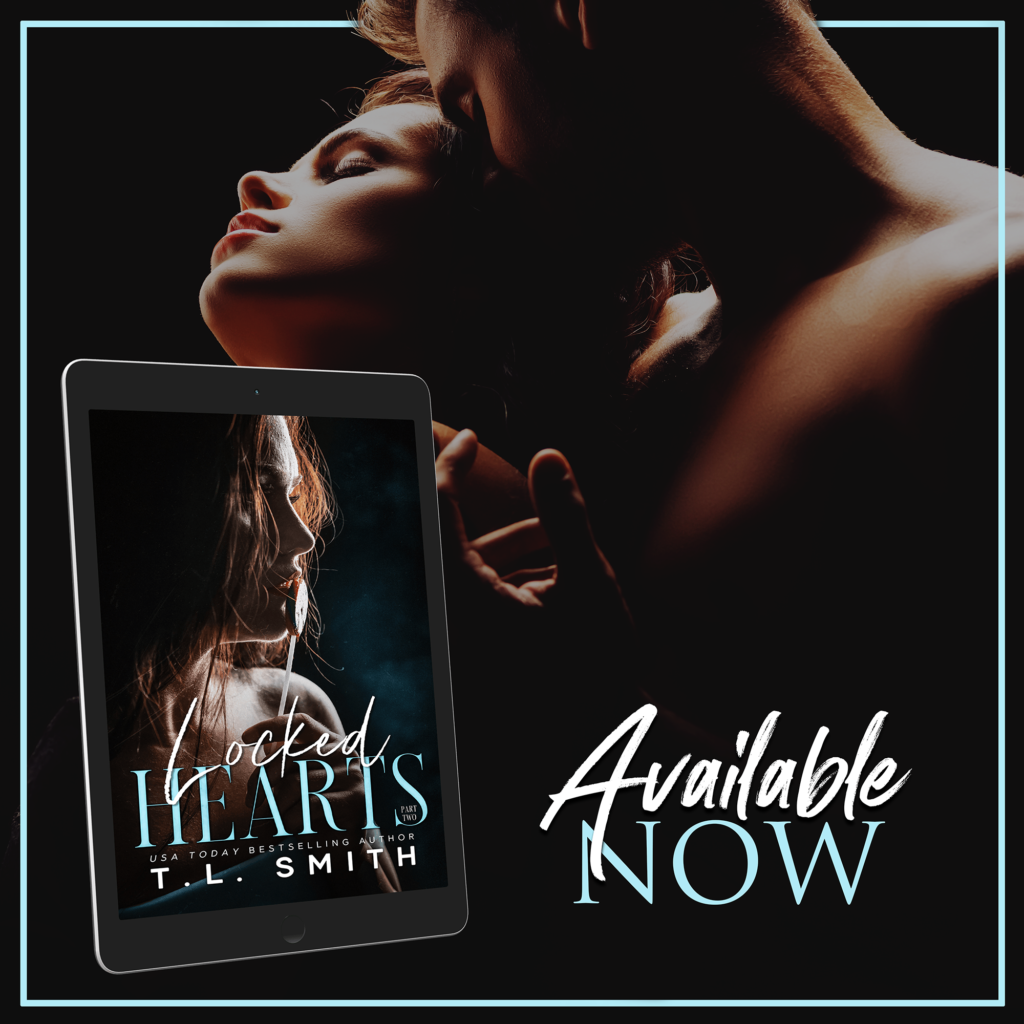 Catch up with the duet and #1-click Chained Hands now! 

Apple ➜ https://apple.co/3CHGUX9

Kobo ➜ https://bit.ly/37xZ1Ai

B&N ➜ https://bit.ly/3CEotT8

Amazon ➜ https://amzn.to/3lTsFIS

Amazon Aus ➜ https://amzn.to/3jLBlOI

Amazon UK ➜ https://amzn.to/3lX5ey7

Google ➜ https://bit.ly/3D61LTc

GR ➜ https://bit.ly/3s9ynYc

Paperback ➜ https://amzn.to/2YkJS3O

ABOUT THE AUTHOR




USA Today Best Selling Author T.L. Smith loves to write her characters with flaws so beautiful and dark you can't turn away. Her books have been translated into several languages. If you don't catch up with her in her home state of Queensland, Australia you can usually find her travelling the world, either sitting on a beach in Bali or exploring Alcatraz in San Francisco or walking the streets of New York.

AUTHOR LINKS

FB Page | Instagram | BookBub | Reader Group | Amazon | Newsletter sign up | TikTok

Text Club: Text TLSmith to 312-728-8217 (US only for new releases of mine)