🖤 ℍ𝕠𝕥 ℕ𝕖𝕨 ℝ𝕖𝕝𝕖𝕒𝕤𝕖 🖤
𝗦𝗵𝗮𝗰𝗸𝗹𝗲𝗱 𝗛𝗲𝗮𝗿𝘁𝘀, 𝗟𝘂𝗰𝗮𝘀 & 𝗖𝗵𝗮𝗻𝗲𝗹 𝗕𝗼𝗼𝗸 𝟮 𝗯𝘆 𝗨𝗦𝗔 𝗧𝗼𝗱𝗮𝘆 𝗯𝗲𝘀𝘁𝘀𝗲𝗹𝗹𝗶𝗻𝗴 𝗮𝘂𝘁𝗵𝗼𝗿 𝗧.𝗟. 𝗦𝗺𝗶𝘁𝗵 𝗶𝘀 𝗟𝗜𝗩𝗘!! 𝗗𝗼𝗻'𝘁 𝗺𝗶𝘀𝘀 𝘁𝗵𝗲 𝗲𝗽𝗶𝗰 𝗰𝗼𝗻𝗰𝗹𝘂𝘀𝗶𝗼𝗻 𝘁𝗼 𝘁𝗵𝗶𝘀 𝗱𝘂𝗲𝘁!
#𝟭-𝗰𝗹𝗶𝗰𝗸 𝘁𝗼𝗱𝗮𝘆!


BOOK BLURB

Betrayed, deceived, broken.

They are the only words used to describe who I have become.

Make no mistake, I let this happen.

But do you want to know the thing about letting someone into your life?

It can be undone.

Lucas Rossi may think he has won this round.

But I have news for him.

I'm going to win every other one he sends my way.

My heart may be in shackles, but my head has perfect clarity.

 

PURCHASE LINKS

Amazon ➜ https://amzn.to/33gB2XT

Amazon Aus ➜https://amzn.to/3KzV6W3

Amazon UK ➜https://amzn.to/3APiNFj

Apple ➜ https://apple.co/3ogcuFy

Kobo ➜ https://bit.ly/kobo-SH

Google ➜ https://bit.ly/3h2taN2

B&N ➜ https://bit.ly/34lKg5j

GR ➜ shorturl.at/orDP4
Shackled Hearts: by T.L. Smith
Tanya's rating: 5 of 5 stars

Shackled Hearts is the second book in the Lucas and Chanel Duet. This duet is also a part of the Chained Hearts Duet #4. The Lucas and Chanel Duet is just a close up of this couple that were also in the Chained Hearts series.

This book picks up where Sinful Hands, book 1 left off. Chanel certainly is a live wire! She is sassy, sexy and a handful!

I loved reading this conclusion. I read while at work every chance that I had! I didn't want to put this book down. It was that good!

TL Smith writes books that are unputtable down, is that a word? If not I hope you get the drift! Another great story to read that you get so involved you want the world to stop so you can keep on reading! Loved it! 5 + STARS!

Lita's Book Review: 4.5 Stars
Shackled Hearts (Lucas and Chanel Duet #2, Chained Hearts Duet # 4) by T.L Smith picks up where book 1 left off. Chanel wakes up to the realization that Lucas set her up for his father. She is hotter than a firecracker. Chanel and Lucas story spans over sometime with many ups and downs.  I don't want to give anything away regarding this story. I want you to enjoy the way in which this author told this story. Loved Chanel and Lucas, their interaction was erratic, volatile and explosive. The sexual tension was hot and their sex was even hotter. Getting to their resolution of their relationship was this story with all it's ups and downs. Lucas was crazy and deadly and Chanel just wanted a normal life. The real question is since she never kissed a man on the lips, is Lucas the one. Sit back, enjoy the book and let Chanel and Lucas story unfold. 4.5 star read for me. Looking to Joey's story.
Bettina's Book Review: 4 Stars
Shackled Hearts is the conclusion of Luca and Chanel's story and what a ride it was. I loved Chanel's backbone that never wavered. She didn't back down when so many others would have. Her HEA isn't your everyday fairytale and that made it even better. It worked for her. Luca is crazy as h***!!! I know we all thought it be he proved it when he thought Chanel was taken away from him permanently. Wow!! I really enjoyed their story and I hated that it came to an end. I am looking forward to the next couple.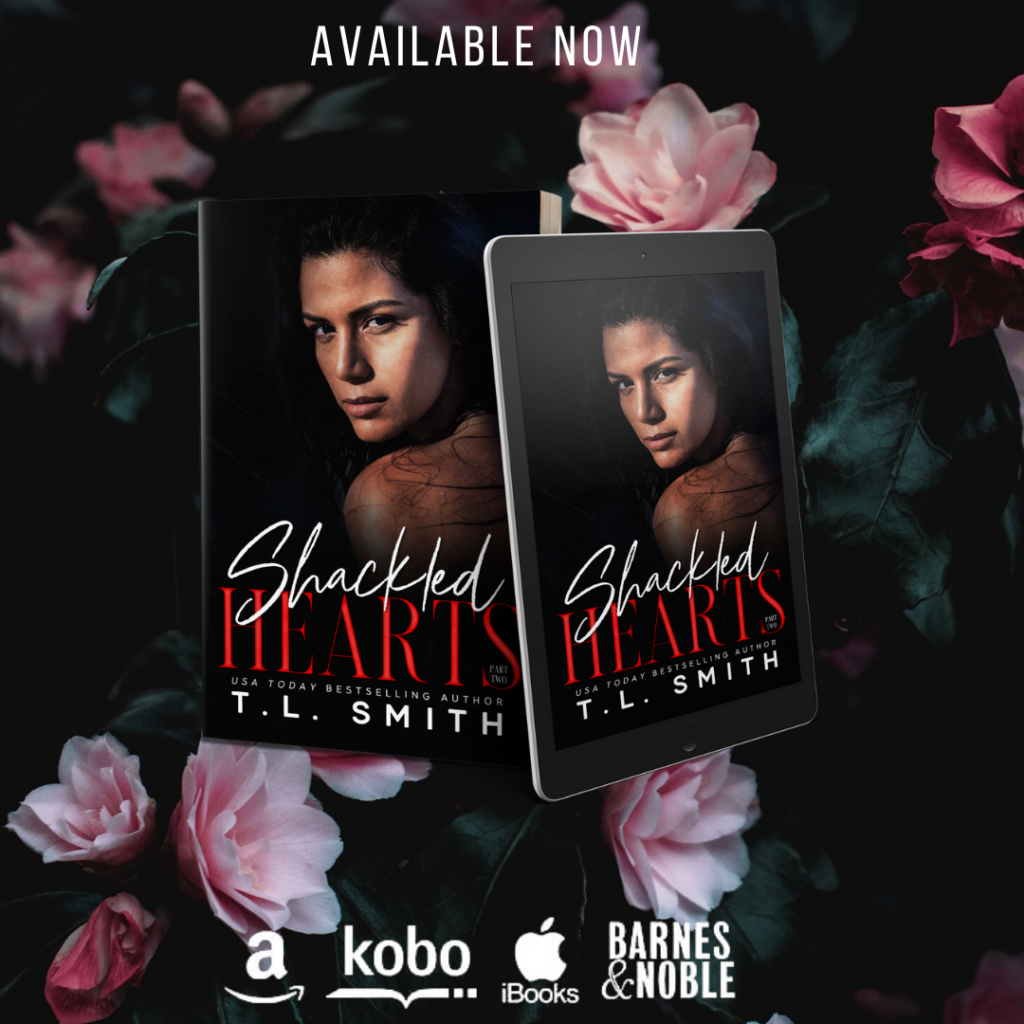 Read Sinful Hands, Book 1

Amazon ➜ https://amzn.to/3rLXy2W

Amazon Aus ➜ https://amzn.to/33KJcYP

Amazon UK ➜https://amzn.to/3fSlTyA

Apple ➜ https://apple.co/3nxZwmO

Kobo ➜ https://bit.ly/3IetEMm

B&N ➜ https://bit.ly/3qWFO6j

ABOUT THE AUTHOR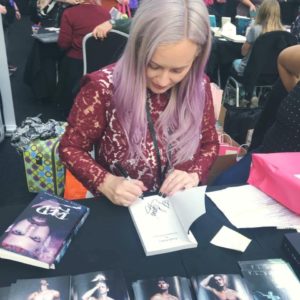 USA Today Best Selling Author T.L. Smith loves to write her characters with flaws so beautiful and dark you can't turn away. Her books have been translated into several languages. If you don't catch up with her in her home state of Queensland, Australia you can usually find her travelling the world, either sitting on a beach in Bali or exploring Alcatraz in San Francisco or walking the streets of New York.

AUTHOR LINKS

FB Page | Instagram | BookBub | Reader Group | Amazon | Newsletter sign up | TikTok

Text Club: Text TLSmith to 312-728-8217 (US only for new releases of mine)