⭐
ℕ𝔼𝕎 ℝ𝔼𝕃𝔼𝔸𝕊𝔼
⭐
𝐅𝐫𝐨𝐦 𝐂𝐨𝐫𝐚𝐋𝐞𝐞 𝐉𝐮𝐧𝐞 𝐜𝐨𝐦𝐞𝐬 𝐛𝐨𝐨𝐤 𝟏 𝐢𝐧 𝐭𝐡𝐞 𝐏𝐡𝐚𝐬𝐞 𝐌𝐨𝐮𝐧𝐭𝐚𝐢𝐧 𝐏𝐚𝐜𝐤 𝐬𝐞𝐫𝐢𝐞𝐬. 𝐏𝐡𝐚𝐬𝐞 𝐨𝐟 𝐅𝐚𝐭𝐞 𝐢𝐬 𝐋𝐈𝐕𝐄 𝐚𝐧𝐝 𝐅𝐑𝐄𝐄 𝐰𝐢𝐭𝐡 𝐊𝐢𝐧𝐝𝐥𝐞 𝐔𝐧𝐥𝐢𝐦𝐢𝐭𝐞𝐝!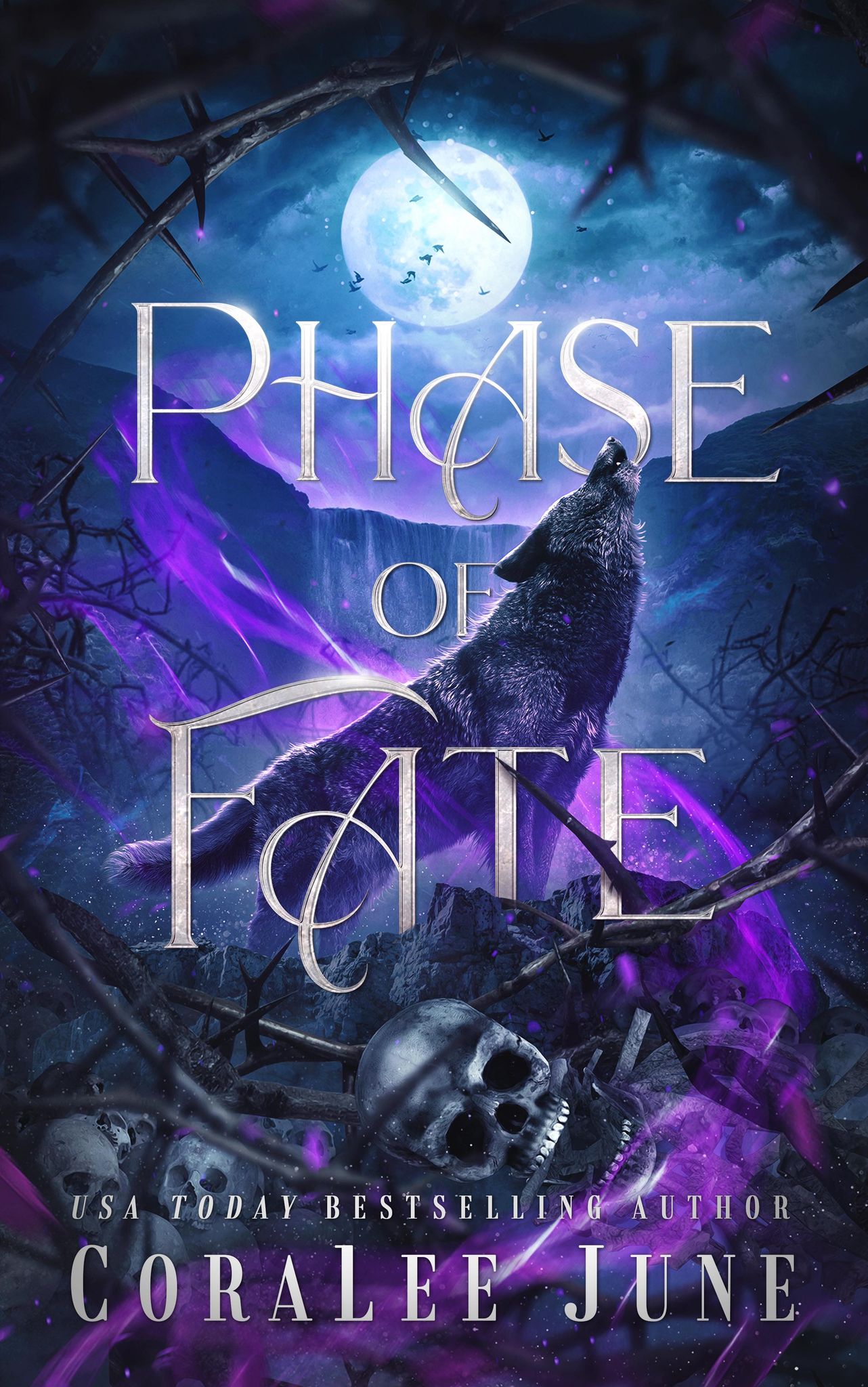 #1Cʟɪᴄᴋ: https://amzn.to/3uooYxr
𝐈 𝐰𝐚𝐬 𝐭𝐡𝐞 𝐚𝐯𝐞𝐫𝐚𝐠𝐞 𝐝𝐚𝐮𝐠𝐡𝐭𝐞𝐫. 𝐓𝐡𝐞 𝐭𝐫𝐨𝐮𝐛𝐥𝐞𝐦𝐚𝐤𝐞𝐫. 𝐓𝐡𝐞 𝐬𝐢𝐝𝐞 𝐜𝐡𝐚𝐫𝐚𝐜𝐭𝐞𝐫 𝐢𝐧 𝐦𝐲 𝐬𝐢𝐬𝐭𝐞𝐫'𝐬 𝐬𝐭𝐨𝐫𝐲.
My sister was a Prodigy, endowed with exceptional skills and bonded with a guardian. In a world where all leaders, scientists, and artists are selected and pledged to shifters, she was born for greatness.
I was born to live in her shadow.
In a moment of rebellion, I trespassed on pack lands and an alpha guardian shifter, Theo, bonded to me. Tragedy makes me reject the pairing.
They say I am a Prodigy now—someone special.
I think they're wrong.
Theo is protective, overbearing, and gets under my skin. He knows me better than anyone else. It takes everything I have to keep the wall around my heart built up.
𝐈 𝐫𝐞𝐟𝐮𝐬𝐞 𝐭𝐨 𝐞𝐯𝐞𝐫 𝐭𝐫𝐮𝐬𝐭 𝐚 𝐬𝐡𝐢𝐟𝐭𝐞𝐫.
𝐈 𝐫𝐞𝐟𝐮𝐬𝐞 𝐭𝐨 𝐟𝐚𝐥𝐥 𝐢𝐧 𝐥𝐨𝐯𝐞 𝐰𝐢𝐭𝐡 𝐦𝐲 𝐫𝐢𝐯𝐚𝐥.
But fate comes in phases.
Once a nobody, now a hero.
Once an enemy, now my forever.
Phase of Fate by Coralee June
My rating: 4.5 of 5 stars



Phase of Fate is a great start to a new series! But there is a cliffhanger so get ready! June ninth can't get here soon enough for Phase of Hate, book 2! This is Halle Whitney and Theo's story.

Halle's prodigy sister Mona's life was brutally taken by her guardian, a wolf shifter. Now Halle doesn't trust any shifter.

Theo is a shifter. Halle was not a Prodigy until suddenly she was. And, turns out Theo is her guardian and she learns his mate too.

I loved reading this story. This book was a set up for the new series and something different from this author. As I said earlier I can't wait to read Book 2!


Lita's Book Review: 4.5 STARS
Phase of Fate (Phase Mountain Pack Book 1) Coralee June. Delilah has lived in the shadow of her older sister who is a Prodigy, Mona is not only a Prodigy but a renowned violinist, Delilah feels like a failure. A Prodigy is the creme de la creme of society. Each Prodigy has a guardian who is a werewolf shifter. The guardian is attentive to all their Prodigy needs. Delilah isn't anything special and she is tired of the rejection of not finding her guardian. When tragedy strikes Delilah eventually gets the mark of The Prodigy which she didn't expect and it happened at an inopportune time. Theo is an Apha and set to take over the pack near where Delilah lives. Alphas are not supposed to become guardians. When he comes across Delilah all that changes. I have read many books by this author which I have loved. This story is a far departure from her other books. Paranormal and shifters is something new for her. This was definitely the first book in a series. The author gave me a really good set start to this story and the ending left me wanting to know what is going to happen next for Delilah and Theo. The tension between the two was enough to cut it with a knife. The two are trying to navigate this Prodigy and guardian relationship while trying to figure out who they are and where their lives will go from here. 4.5 stars for me.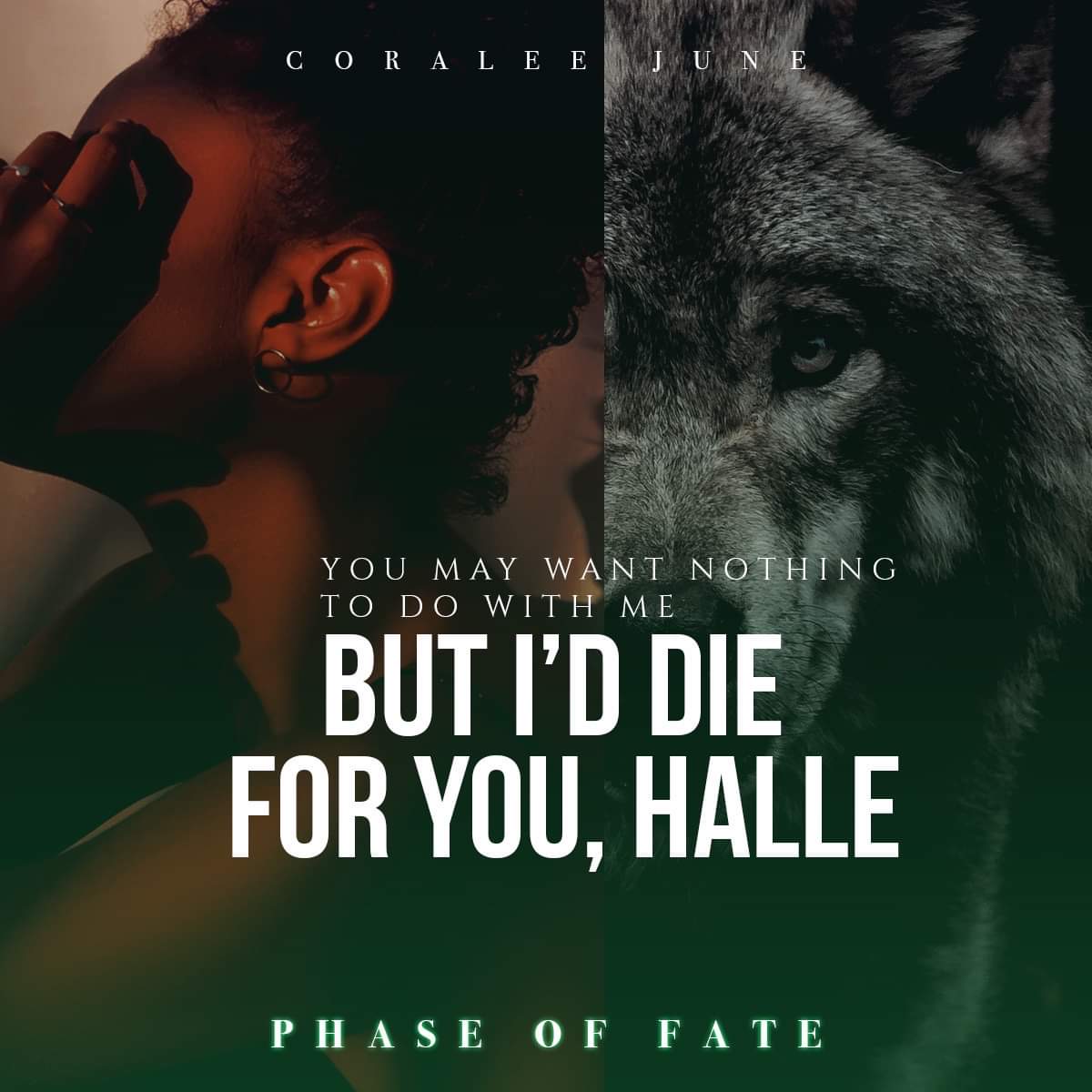 FOLLOW THE AUTHOR
Website: https://authorcoraleejune.com/
Facebook Page: https://www.facebook.com/AuthorCoraleeJune
Facebook Reader Group: https://www.facebook.com/groups/1959909724273359
Instagram: https://www.instagram.com/authorcoraleejune/
BookBub: https://www.bookbub.com/authors/coralee-june
Amazon: https://www.amazon.com/Coralee-June/e/B078MXL6HS