LACE VENGEANCE BY EVE DANGERFIELD


Release Date: May 9th
Book 3 of the Snow White Trilogy
Genre/Tropes: Contemporary Romance/Billionaire Romance/Fairytale Retelling/Kidnapped/Reverse Harem
LACE VENGEANCE, the third book in the Snow White Trilogy, by Eve Dangerfield is NOW LIVE!!
Make sure to grab your copy of this all-new reverse harem, billionaire, fairytale retelling romance TODAY!

Amazon: https://amzn.to/3fh9Rli
Amazon INTL: https://bit.ly/3E1V7kM

Barnes & Noble: https://bit.ly/3RgT4Mt

Apple: https://apple.co/3CvHAQ3

Kobo: https://bit.ly/3y1oOyy

Google: https://bit.ly/3E5RVo7

 

Add to Goodreads

https://www.goodreads.com/book/show/62991521-lace-vengeance


Lita's Book Review: 4 Stars
Lace Vengeance (Snow White #3) by Eve Dangerfield. I want to start out this review with I only read this book because I was truly curious as to how the author was going to end this story. I still struggle with this being a retelling of Snow White. Regardless, I am so glad I read this book. I loved the beginning of this book. The way in which the author told this story had me interested from the beginning to the end. I don't want to give this story away. However, we know from the ending of book 2 that Mr. Parker is still interested in January in spite of the contract he signed. Corrine is broke and needs Mr. Parker's money in order to sustain her lavish lifestyle. The guys and January want everything to be over, but in the back of their minds, they know. This is their story, and what takes place was something I did not expect. This story was so much better to me than the last book. I loved getting to know the guys more. January blossomed right before my very eyes, and by the end of this book, she was one tough cookie. The timid wallflower was gone, and a woman who knew what she wanted appeared. This book was so good that I wouldn't mind another story or stories revolving around January and her four men. I was definitely left wanting more. 4 star read for me.
Lace Vengeance by Eve Dangerfield
Tanya's rating: 4 of 5 stars

Lace Vengeance is book #3 and the last one in the Snow-White Trilogy. I am back in the world of the Morelli's and the Constantine families, and this is a Fairy Tale retelling. But it is also a reverse harem read. Oh, and this is a standalone trilogy within The Midnight Dynasty World that was created for many different authors to write in and build their own worlds in.

This January and her 4 mens story. Elliot "Eli" Morelli, Domenico "Doc" Valente, Roberto "Bobby" "Basher" Bassilotta and Adriano Rossi's story. January's four men protect January from her evil stepmother, Corrine Whitehall.

And of course, the wonderfully told sexy story goes on from there. This was a very good and sexy story (did I say sexy more than once?) I did! I loved reading Lace Vengeance and can't wait to find out what is next for this author!




Start the series with book #1, VELVET CRUELTY!!

Amazon: https://amzn.to/3egGOya

Amazon INTL: https://bit.ly/3uK7o86

Barnes & Noble: https://bit.ly/3uKUdUp

Apple Books: https://apple.co/3yX1SjN

Kobo: https://bit.ly/3Iy5BIS

Google: https://bit.ly/3O5aMAU

 




 Blurb:

Book three in the SNOW WHITE trilogy. This is a scorching romance between a woman and four beautifully dangerous men in which she never has to choose.

 WARNING: This book is intended for readers eighteen years old and over. It contains material that some readers could find disturbing. Enter at your own risk…

 



 About the Author:

 Eve Dangerfield has loved romance novels ever since she first swiped her grandmother's paperbacks. Now she writes her own stories about complicated women and gorgeous-but-slightly-tortured men. Her work has been described as 'genre-defying,' 'insanely hot' and 'the defibrillator contemporary romance needs right now'…and not just by herself or those who might need bone marrow…OTHER PEOPLE! She lives in Melbourne with her boy and a bunch of semi-dead plants. She can generally be found making a mess.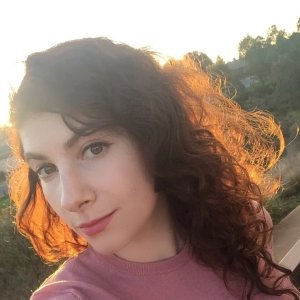 Connect w/ Eve
Website: www.evedangerfield.com

Goodreads: https://www.goodreads.com/author/show/14427168.Eve_Dangerfield

Amazon: https://www.amazon.com/Eve-Dangerfield/e/B094XMD32K

Facebook: https://www.facebook.com/evedangerfieldbooks/

Facebook Group: https://www.facebook.com/groups/621731822071777

Instagram: https://www.instagram.com/evedangerfield

TikTok: https://www.tiktok.com/@evedangerfield

Bookbub: https://www.bookbub.com/authors/eve-dangerfield