DEATH WISH (Deception Duet #2) by K. Webster

Release Date: March 29th

Genre/Tropes: Reverse Harem /Cinderella Story


AVAILABLE NOW!!!

Amazon: https://amzn.to/3Jrv32y

Amazon INTL: https://getbook.at/9g5OLb

Apple Books: https://apple.co/3MihKCZ

B&N: https://bit.ly/3IEElr9

Kobo: https://bit.ly/3HiCwza

Google Play: https://bit.ly/3AFoXI8

 

Start the duet with TRIPLE THREAT, book 1!!!

dangerouspress.com/books/triple-threat

 




 

Add to Goodreads:

https://www.goodreads.com/book/show/59971245-death-wishgoodreads.com/…k/show/59971245-death-wish


​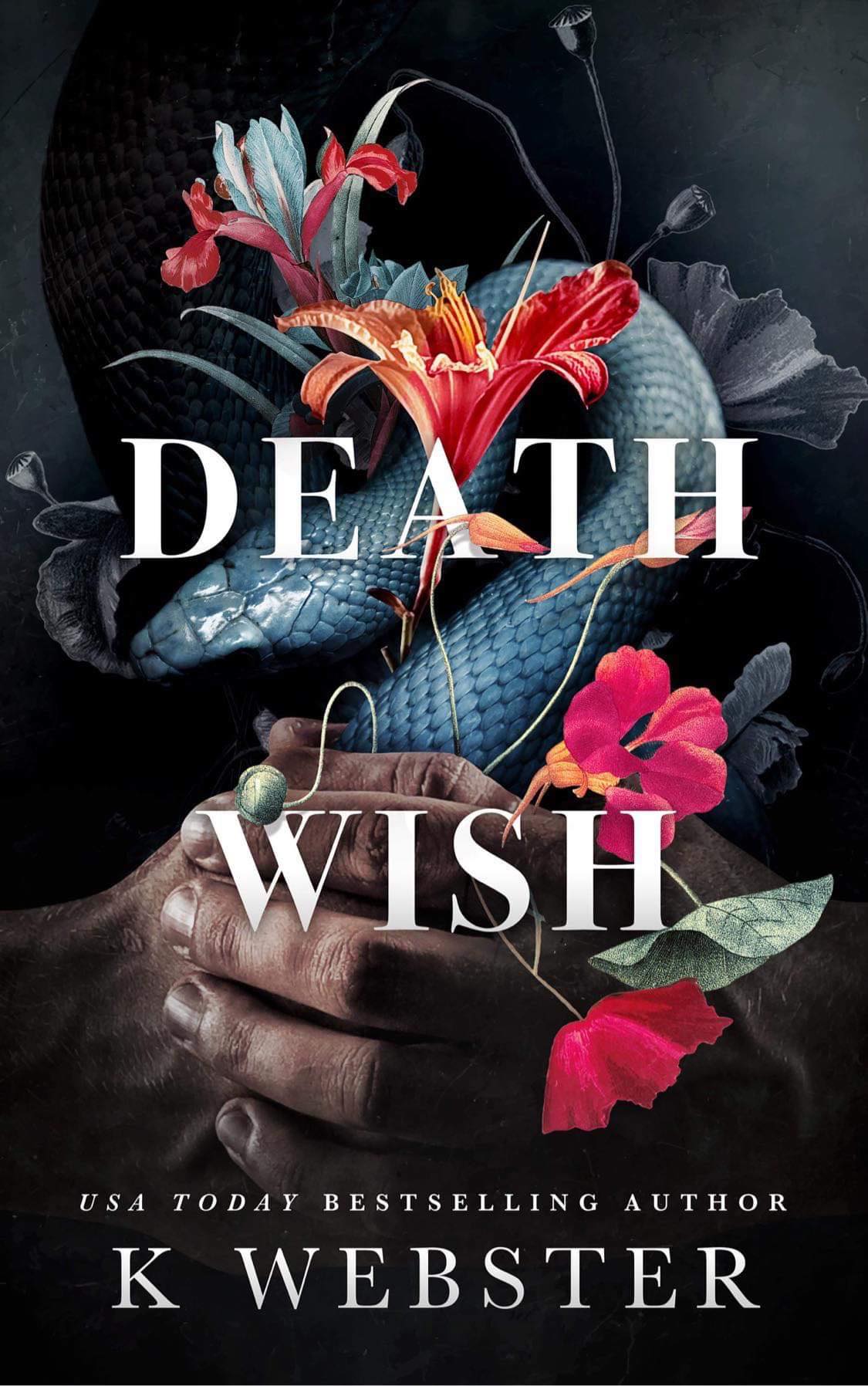 Blurb:

All I wanted is for my little sister Della to be safe and happy. And maybe, in brief stolen moments, I dreamed of a happy ending for myself with a brown-eyed man. That hope has turned into sharp, bright fear. There's only survival now.

I'm the daughter of a controlling and cruel billionaire, so I understand about power. But I find myself fighting anyway. I find myself testing them.

I have claws and I bite. I'm not going down without a fight.

It's like I have a death wish.


  Death Wish by K. Webster
Tanya's rating: 5 of 5 stars

Death Wish is the second book & last book in this Deception Duet Series and it starts with Landry.

I knew I couldn't wait to get a copy of Death Wish! It was everything that I expected it to be and more! I loved reading this book and once I started I had to finish reading it in one go!

It's amazing how this once sweet girl can tame the beasts, the Mannford beasts! Aspen now knows that there are 3 and that she isn't just seeing things. They are the Mannford triplets, Sparrow, Sully & Scout. What's better than one Mannford? 3 Mannford's…. Just saying…..

Landry is trying to save herself and her 6 year old sister from their abusive father. We do find out how abusive he is. And the triplets are trying to save them both.

These triplets have come a long way from their Cinderella roots. Yes, this is a spinoff from Stroke of Midnight and if you ask me another must read series.

I can't wait to see what K. Webster writes next! I will be anxiously awaiting to read it! In the meantime Death Wish is a 5 STAR read!



Lita's Book Review: 5 STARS
Death Wish (Deception Duet #2) by K Webster This pick up right where book 1 left off. Landry is trying to wrap her head around the fact the person she knew as Ford is actually the identical Mannford triplets. She feels so betrayed because she thought she was meeting someone else inorderto escapeher abusive father. Heck she feels like she is being kidnapped and has jumped from the frying pan into the proverbial fire. Confused and concerned for her sister's safety she decides she needs to play it cool and come up with an escape plan. The triplets have a different agenda. Even though they are jealous of each other and want Landry for themselves they know that she is their's to share. I loved the way they try and get her to the realization that she does care for each one of them and the relationship that she is having with them is ok. But there is still one obstacle, her father is still after her, and her and her sister will never be safe with him looking for them. She is old enough to leave but see won't leave her baby sister with her father. Now,  her sister is hell on wheels and she kept me in stitches. Being deaf doesn't interfere with her outrageous and comical commentary on what is going on with her and her opinions. Definitely more secrets and suspense with a whole lot of hot kinky bed hopping sex. Definitely didn't see this ending coming. Couldn't wait to read this story and it was so well worth the wait. 5 stars for me.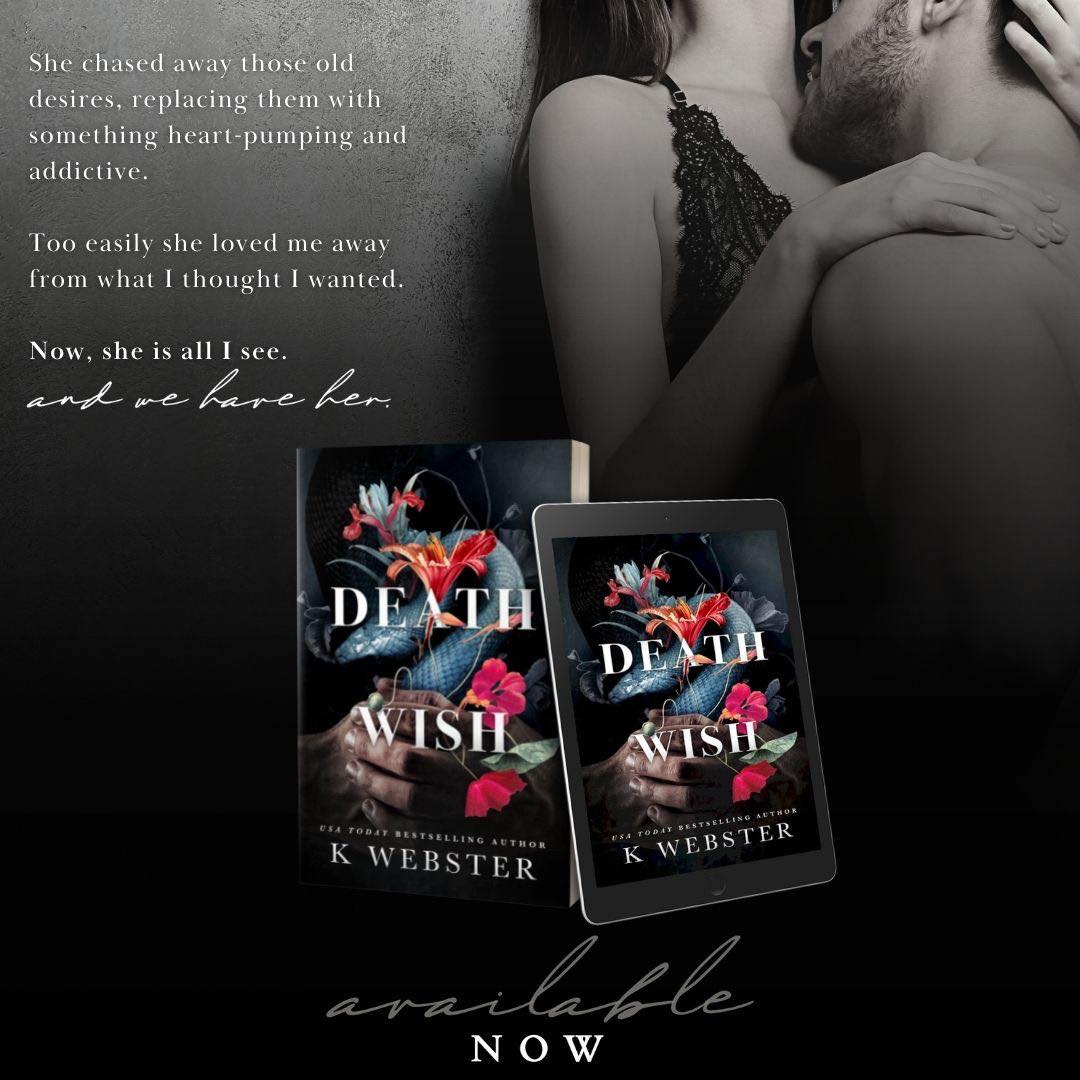 About K. Webster:

K Webster is a USA Today Bestselling author. Her titles have claimed many bestseller tags in numerous categories, are translated in multiple languages, and have been adapted into audiobooks. She lives in "Tornado Alley" with her husband, two children, and her baby dog named Blue. When she's not writing, she's reading, drinking copious amounts of coffee, and researching aliens.

 

Connect w/K. Webster:

Website: https://authorkwebster.com/

Facebook: https://www.facebook.com/authorkwebster

Twitter: http://www.twitter.com/KristiWebster

Instagram: https://www.instagram.com/authorkwebster

Goodreads: https://www.goodreads.com/author/show/7741564.K_Webster

Bookbub: https://www.bookbub.com/authors/k-webster

Amazon: https://www.amazon.com/K-Webster/e/B00JOJ86CW

Newsletter Signup: http://eepurl.com/bllgoP