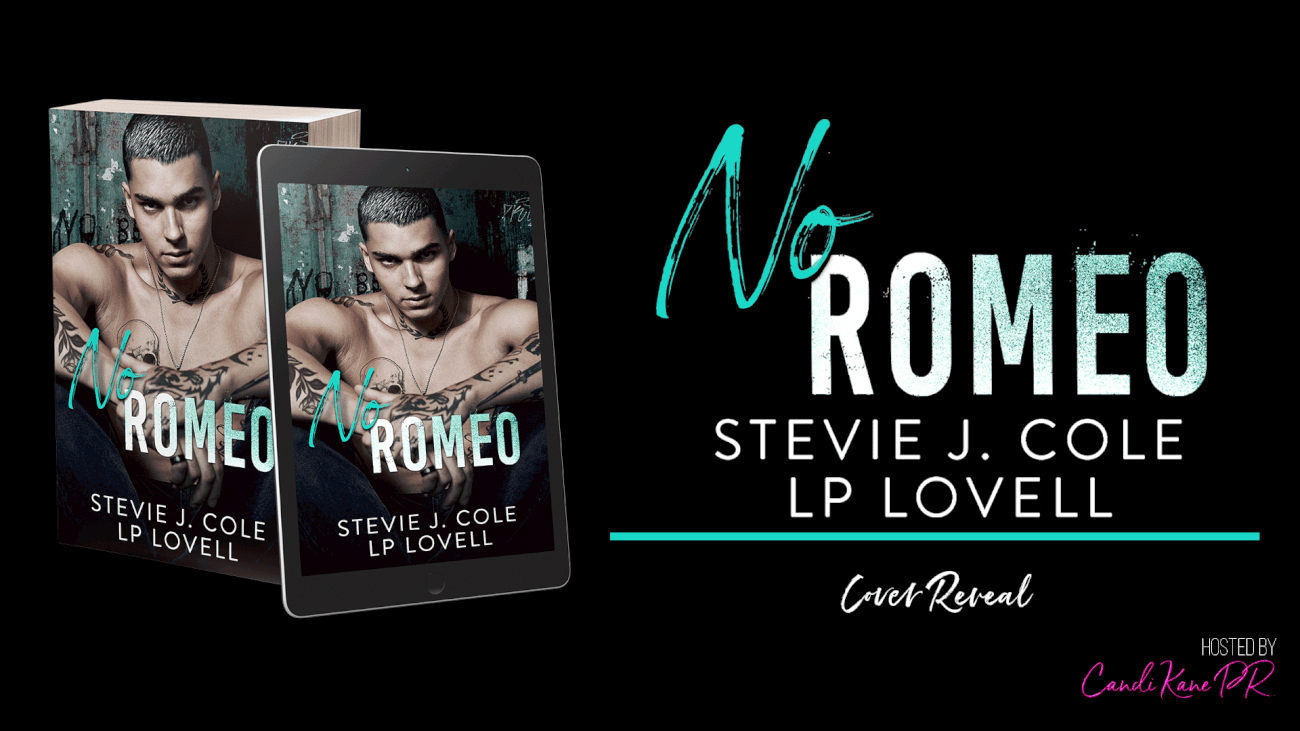 NO ROMEO by Stevie J. Cole & LP Lovell

Release Date: September 16th

Genres/Tropes: High School Romance/Enemies to Lovers

No Romeo is book 3 of the β, a series of complete standalones.

Cover Designer: Lori Jackson

Photographer: Xram Ragde

Cover Model: LOHAN

 

Preorder is AVAILABLE!

https://amzn.to/3APAcjj

 

Add to Goodreads:

https://www.goodreads.com/book/show/59480189-no-romeo

 

 




 Blurb:

To everyone in Dayton, Hendrix Hunt was the tattooed bad boy, the bully, the player. The guys hated and feared him; the girls wanted to tame him. And I just wished I could forget him.

Two years ago, Hendrix was my world. My hero, my savior. Then the taint of Dayton ruined everything, breaking both of us with secrets and lies. I destroyed him and now he wants to destroy me…

They say love is patient, that love is kind, but when a love is broken, it becomes filled with jealousy and revenge. The only question is, who will pay first?

Hendrix Hunt was no Romeo, but just like Juliet, I was in love with my enemy.

 

 




 About Stevie J. Cole:

Stevie J. Cole likes to write realistic stories with raw, gritty characters you should hate but can't help but to love.

 She's obsessed with rock music, loves sloths, and has an unnatural obsession with British accents.

 Her books are not recommended for the faint of heart.

 Connect w/Stevie:

Website: https://www.steviejcolebooks.com

Facebook: https://www.facebook.com/authorsteviejcole

Twitter: https://twitter.com/StevieJCole

Instagram: https://www.instagram.com/StevieJCole

Goodreads: https://www.goodreads.com/author/show/7736491.Stevie_J_Cole

Amazon: https://www.amazon.com/Stevie-J.-Cole/e/B00K9PK3EY

Bookbub: https://www.bookbub.com/authors/stevie-j-cole

 **********************

 About LP Lovell:

Lauren Lovell is a ginger from England.

 She suffers from a total lack of brain to mouth filter and is the friend you have to explain before you introduce her to anyone, and apologise for afterwards.

 Lauren loves a mildly…or not so mildly psychopathic hero, and a dark, twisted tale.

 If you like like your boys very very bad, then hop on in.

 Connect w/LP:

Website: http://lplovell.co.uk

Facebook: https://www.facebook.com/lplovellauthor

Facebook Group: https://www.facebook.com/groups/308860072628711

Instagram: https://www.instagram.com/lp_lovell/

Twitter: http://www.twitter.com/Authorlplovell

Goodreads: https://www.goodreads.com/author/show/7850247.L_P_Lovel

Amazon: https://amzn.to/3b04aBV

Bookbub: https://www.bookbub.com/authors/lp-lovell

NL Signup: http://lplovell.co.uk/newsletter