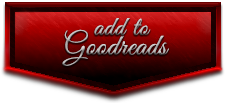 Release Date: October 4, 2016
Photographer: Golden Czermak / FuriousFotog
Models: Jase Dean & Angelica Kotliar
Designer: Alivia Anders / White Rabbit Book Design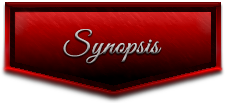 Lust. Temptation. Deception.
Technology capitalist, Lars Elliott, lives on the edge, savoring the adventure of flirting with death. After rescuing a stranger from a hail of bullets, he resists attraction to the dangerous beauty. Determined to learn her secrets, he draws her into his seductive world of risk taking, pushing her sexual limits. As he unravels the mystery surrounding the lovely doctor, he questions the integrity of those close to him.
Caught in a web of lies, marine biologist, Dr. Braelynn Rollins never expected to face off with the tempting CEO who's haunted her dreams. Deep undercover, she's committed to revealing clandestine adversaries of the nation and recovering stolen research. Exposed, she's forced to trust the man who has the power to both destroy and save her. Within his arms, she surrenders control to Lars, submitting to desire, exploring forbidden cravings.
Lars and Braelynn heat up southern California as they discover who is friend and who is foe. Spiraling down a journey of lust and revenge, their carnal hunger escalates. As danger and corporate espionage surround them at every turn, Lars must decide if she is as innocent as she claims and if she is worth the rush.
*Warning: This book contains several erotic love scenes, including m/f/m ménage and is intended for adult readers only.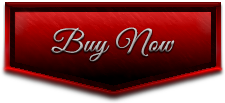 AMAZON US I AMAZON UK I B&N I iBooks I Kobo
My rating: 5 of 5 stars
I wonder if I am the only one that writes my reviews in my sleep. I laid down to take a nap after I had just finished Wicked Rush and I awoke to having my review!
All I can say is WOW I did not see that one coming at all! I can't say much about it but, there is a HUGE twist.
Wicked Rush is Lars Elliott's story and he rescues Dr. Braelynn Rollins. He rescues her on the beach after he had been surfing with his friend Seth Termaine. Both Lars and Seth are adrenaline junkies. They jump out of planes, surf in dangerous waters, climb mountains. And, they belong to Club Altura (where there are even more adrenaline junkies and in book One we met Garrett Emerson and Selby Reynolds. So we got to see Garrett again in book two.
Anyway Lars and Seth rescue Dr. Rollins and the story goes on from there. I really want to tell you the twist in Wicked Rush but, I can't that would be a spoiler and I try and stay clear of those.
There is a "Warning: This book contains several erotic love scenes and is intended for adult readers only." And Kym Grosso isn't kidding. Wicked Rush is HOT! There is a LOT of heat to this book! The fanning myself it is so HOT kind of heat! Okay I am sure you get my drift. So if you don't like that kind of heat don't read this book! But, if you do decide to read it because you like panty melting kind of heat. Buy this book now! Wicked Rush can be read as a standalone.
I received a complimentary copy of Wicked Rush for an honest review and I give it 5 Hot Wicked Rush STARS! I can't wait to read the next book. Because there has to be more. Kym has a few other alpha men that I can't wait to read more about!
+++++++++++++++++++++++++++++++++++++++++++++++
Review by Lita Thomas: 4.5 STARS
Wicked Rush (Club Altura, #2) by Kym Grosso is the next book in the series. This is Lars' story. While surfing on the beach with his best friend Seth they see a young lady running for her life while she is being chased by guys shooting at her. He and Seth are being shoot at as well but Lars goes to save the young lady. After saving her, once she is conscious she claims not to know who Lars is in spite of the fact she called his name on the beach. Intrigued by the turn of event Lars sets out to figure out the puzzle that is Dr. Braelynn Rollins. All Braelynn wanted to do was work in her field of Marine Biology but has now found herself in a lot of trouble and not sure how to get out of it. I have to say I enjoyed this story, even more than I did the first book. This was a real whodunit and the journey to the end was exciting. I liked the relationship between Lars and Brae which was downright juicy. The sexual relationship between the 2 was extremely hot. Lars opened Brae up to his sexual world of kink which released her secret hidden sexual desires. I was given an Arc of this book for an honest review. I give this book 4.5 stars.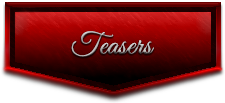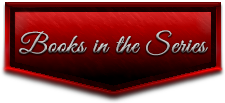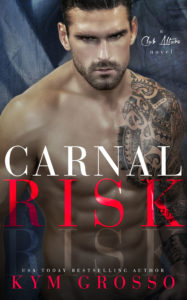 Amazon US I Amazon UK I B&N I iBooks I Kobo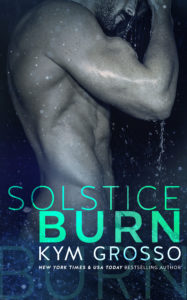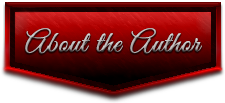 Kym Grosso is the New York Times and USA Today bestselling author of the erotic paranormal series, The Immortals of New Orleans, and the contemporary erotic suspense series, Club Altura. In addition to romance novels, Kym has written and published several articles about autism, and is passionate about autism advocacy. She is also a contributing essay author in Chicken Soup for the Soul: Raising Kids on the Spectrum.
She lives in suburban Pennsylvania but has a not-so-secret desire to move to a beach in southern California where she can write while listening to the roar of the ocean. She holds a bachelor's degree from West Chester University and a MBA from Widener University. In a previous life, she was employed as a speech therapist, a health care consultant, and a product manager for a software company. In 2012, Kym published her first novel and today, is a full time indie romance author.