FALLEN SAINT – Volume Two
by Monica James 
Release date: July 14th 2019 
Series: All The Pretty Things Trilogy, Volume Two 
Genre: Dark Romance 
Cover Designer: Sommer Stein— Perfect Pear Creative Covers
Book Description
Just as this nightmare began, I once again find myself bound, destination unknown. However, this time, my kidnapper is the man who shattered my world beyond repair.
Aleksei Popov—Russia's number one mobster, and the man I was sold to.
His intentions for me are clear—submit, obey him, and call him master—but I won't surrender. I'm not like the other girls. Whether that's a blessing or curse, I've yet to decide. The problem is, my disobedience intrigues my captor all the more. 
When we arrive in Russia, the rules change.
Saint, the man who was once a sinner, is my only salvation. What was forbidden now gives me hope that there is light in the darkness. He will risk everything to set me free.
But behind these opulent walls, things aren't what they seem, and when the fine line between pleasure and pain begins to blur, only one thing matters—saving my soul. 
I will lie.
Cheat.
Steal.
I was once an angel, but now…I'm a fallen saint, ready to inflict my own pain and burn this hellhole to the ground.
Fallen Saint by Monica James
Tanya Rae's rating: 5 of 5 stars
Fallen Saint is the 2nd book in All the Pretty Things Trilogy.
For anyone that knows me I listen to most of my books via my Kindle and text to speech. I had to stop listening and just read. I didn't want to miss a word! I am LOVING this series and now this book, Fallen Saint.
The ending of this book is explosive! It left me speechless, tearful and now hopeful. I CAN'T WAIT TO READ BOOK 3! Coming in September 2019. Fallen Saint has so many twists and turns. Every time I thought okay this is the direction that Monica James is taking with this book, it changes.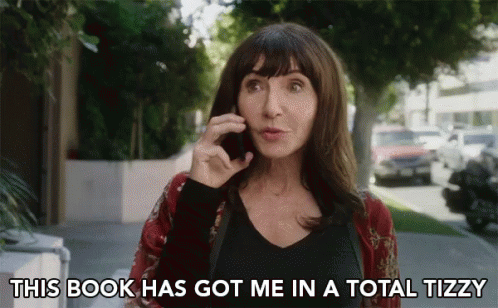 Thankfully the next book will be out soonish and I can't wait! Another 5 star read from Monica James!
FALLEN SAINT IS NOW LIVE!
Grab your copy NOW!
Kindle: https://tinyurl.com/yxrsvxl6
Nook: https://tinyurl.com/y6t4czko
Kobo: https://tinyurl.com/y25y4p48
iBooks: https://tinyurl.com/y567ojrp
Goodreads: https://tinyurl.com/y4slyrkc
BookBub: https://tinyurl.com/yxvw58r2
UK
Kindle: https://tinyurl.com/y28rubpa
Australia 
Kindle: https://tinyurl.com/y3u49byn
Canada
Kindle: https://tinyurl.com/y5zqmmqq
BAD SAINT Play List: https://tinyurl.com/yxsufle5
***
MARK YOUR CALENDERS!
FOREVER MY SAINT, Volume Three is coming September 26th 2019! 
Pre-Order Now:
Kindle: https://tinyurl.com/y68tw49y
Nook: https://tinyurl.com/yyfyt9jf
UK
Kindle: https://tinyurl.com/y2l93rp2
Australia 
Kindle: https://tinyurl.com/y2jd7c5v
Canada
Kindle: https://tinyurl.com/y4ts89du

Bio
Monica James spent her youth devouring the works of Anne Rice, William Shakespeare, and Emily Dickinson.
When she is not writing, Monica is busy running her own business, but she always finds a balance between the two. She enjoys writing honest, heartfelt, and turbulent stories, hoping to leave an imprint on her readers. She draws her inspiration from life. 
She is a bestselling author in the U.S.A., Australia, Canada, France, Germany, Israel, and the U.K.
Monica James resides in Melbourne, Australia, with her wonderful family, and menagerie of animals. She is slightly obsessed with cats, chucks, and lip gloss, and secretly wishes she was a ninja on the weekends. 
Stalk Me!
Facebook: https://www.facebook.com/authormonicajames
Twitter: https://twitter.com/monicajames81
Goodreads: https://www.goodreads.com/MonicaJames
Instagram: https://www.instagram.com/authormonicajames 
Website: http://monicajamesbooks.blogspot.com.au
Pinterest: http://www.pinterest.com/monicajames81
BookBub: http://bit.ly/2E3eCIw
Amazon: https://amzn.to/2EWZSyS
Reader Group: http://bit.ly/2nUaRyi