ONE FOR THE MONEY by Skye Warren

Release Date: May 31st

Genre/Tropes: Contemporary Romance/Billionaire Romance/Fake Relationship

 

AVAILABLE NOW!!!

Amazon: https://amzn.to/3Ownpqq

Amazon INTL: https://bit.ly/3D3d1RA

Apple Books: https://apple.co/3ugSPYt

Barnes & Noble: https://bit.ly/36kEVwv

Kobo: https://bit.ly/3L9rEpp

Google Play: https://bit.ly/3L71vHy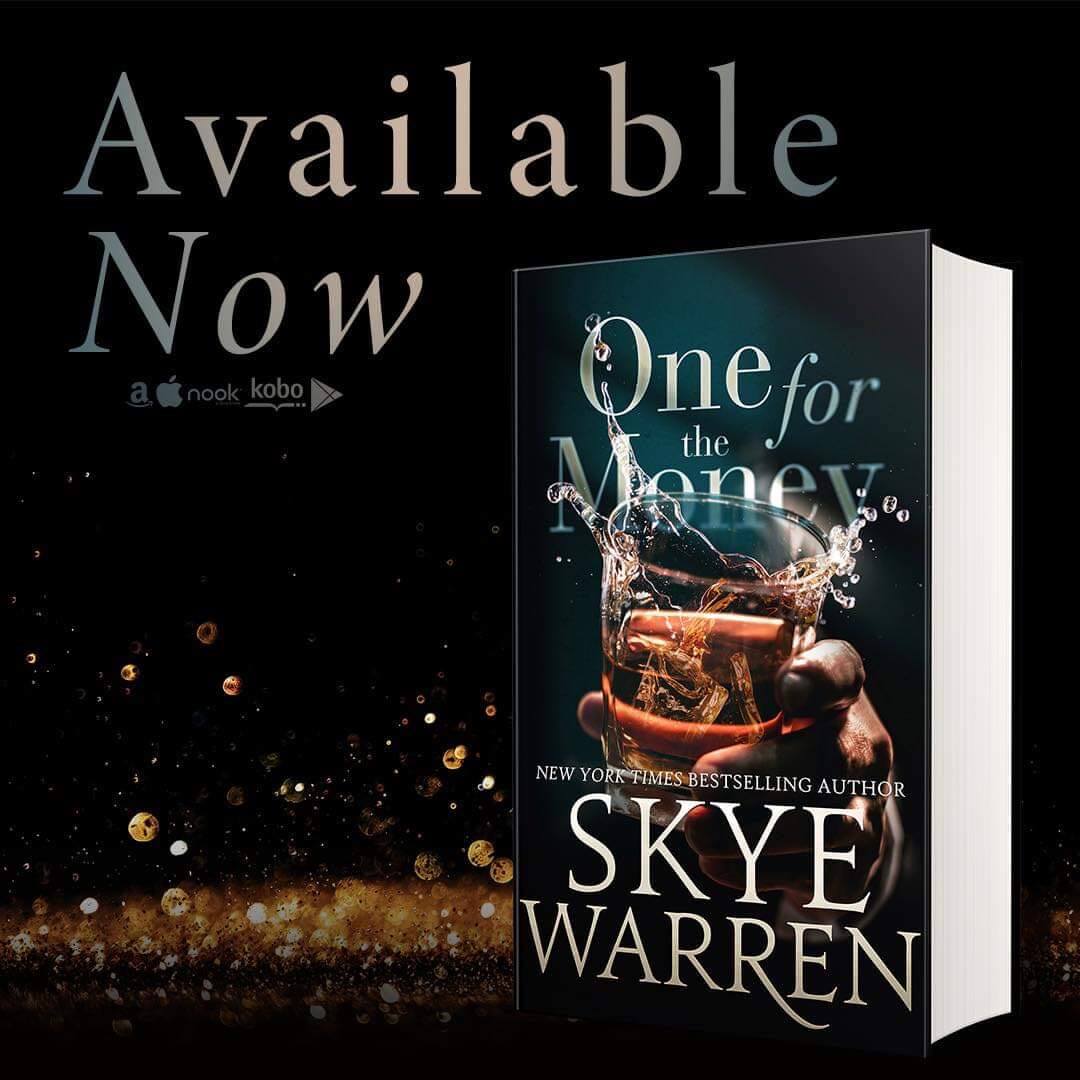 Add to Goodreads:

https://www.goodreads.com/book/show/60659562-one-for-the-money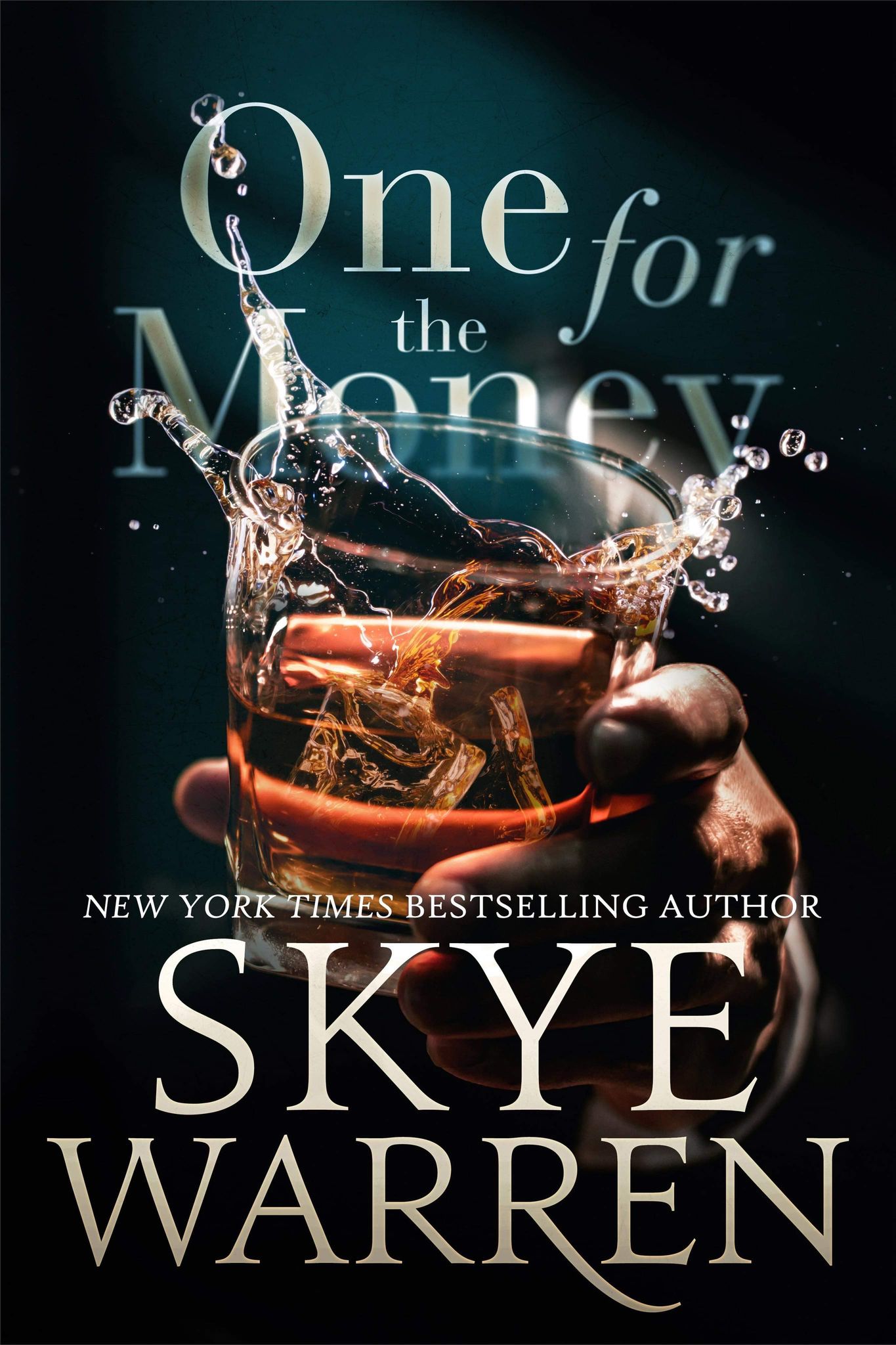 Blurb:

Finn Hughes knows about secrets. His family is as wealthy as the Rockefellers. And as powerful as the Kennedys. He runs the billion-dollar corporation. No one knows that he has a ticking time clock on his ability to lead.

 Eva Morelli is the oldest daughter. The responsible one. The caring one. The one who doesn't have time for her own interests.

 Especially not her interest in the charismatic, mysterious Finn Hughes.

 
A fake relationship is the answer to both their problems.

It will keep the swarming society mothers from throwing their daughters at him.

And it will keep Eva's mother from bothering her about marriage.

 Then the fake relationship starts to feel real.

 But there's no chance for them. No hope for a woman who's had her heart broken. And no future for a man whose fate was decided long ago.

 "As soon as I heard Skye Warren wrote a fake dating book, I dropped everything and savored it cover to cover. Finn Hughes is a cinnamon roll hero." – #1 New York Times bestselling author Tessa Bailey


Lita's Book Review: 4 Stars
One For The Money by Skye Warren is Eva Morelli's story. Let  me begin this review by saying that this is book 1. I am not sure  how many more books there are and I could careless. I am in love with the Morelli's and Constantine's.  Eva has always been there for everyone in her family.  She is the peacemaker, peacekeeper, interference runner and family organizer. As the eldest girl sibling, her mother is constantly trying to find her a husband. Her family doesn't know her own personal pain, so she trys hard to keep her mother at bay. At one particular party Finn Hughes comes to Eva's rescue and they both concoct a false relationship. Finn has secrets of his own. What started out as a fake date turned it a fake relationship. I really enjoyed this story.  Eva is a strong woman who deserves her own happily ever after. My heart goes out to Finn. He has the weight of the world on his shoulder. Being a extremely rich playboy is just one of his many false facades. This story left me wanting more and I can't wait for the next book. 4 stars for me.

About the Author

Skye Warren is the New York Times bestselling author of dangerous romance. Her books have sold over one million copies. She makes her home in Texas with her loving family, sweet dogs, and evil cat.

 
Connect w/Skye

Website: http://www.skyewarren.com/books/

Facebook: https://www.facebook.com/skyewarren

Twitter: https://twitter.com/skye_warren

Instagram: https://instagram.com/skyewarrenbooks/

YouTube: https://www.youtube.com/SkyeWarrenBooks

Pinterest: https://www.pinterest.com/skyewarren/

Newsletter Signup: http://bit.ly/SkyeWarrensVIPReaderList